On the other hand, Portland is all I could ever wish for, and more. The last few days I have seen more vintage stores than ever before in one city, and ate more amazing vegan food than ever before, I now know why Portland is the vegetarian capital of the US! I also found an incredible fabric store, of course, right next to a fabulous yarn store, and even better, right down the street from a cute little craft store, that just happened to have all my favorite scrap booking products, and papers. Oh yes.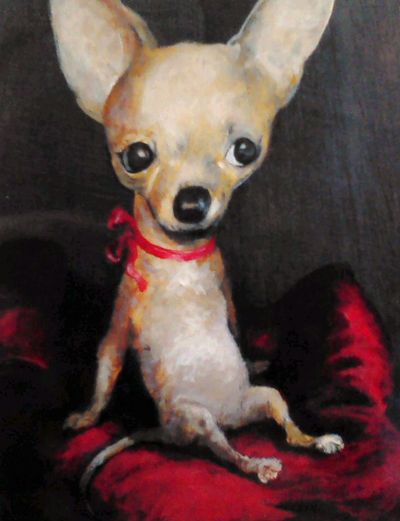 "Mucki" by, Rudi Hurzlmeier.
My calendar is still up for sale in my Etsy
shop
, so head over there if you are interested! They make great gifts! :)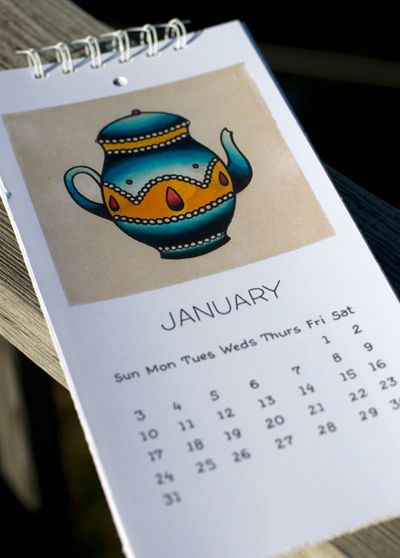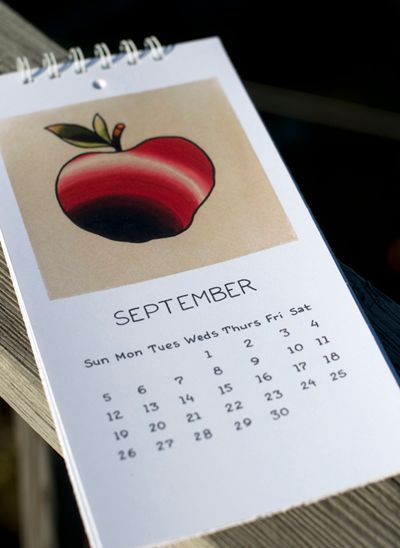 I was asked to do a tutorial on my water color technique, and I am dying to paint right now! I am also out of town, and 3000 miles away from my brushes and paint. I will however try to squeeze one in between working and packing when I get back to Maine! :)
I hope you are all staying warm. I'm craving some hot apple cider!
xoxo